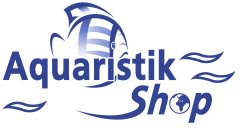 ---

Price including german VAT plus
shipping costs
---
Preis Organ Planer See is a finely tuned combination of active substances that has been proven in prolonged laboratory tests. The product is continually being improved. Once Preis Organ Planer See is added to aquarium water, heavy metals are immediately transformed into organic complexes and rendered harmless. At the same time the oxydationreduction balance is adjusted to a level that is ideal for animals, fishes and plants, thus reducing the detrimental effects artificial seawater has on animal and plant tissue. A balanced mixture of vitamins and nutrients optimized the care of delicate animals and algae. Protein-skimming is improved, as a considerable amount of damaging metal compounds is skimmed out. Cultivation of complex algae is made possible by the use of Preis Organ Planer See.

Dosage: 20 ml per 100 l of water once weekly.

Do you have questions about this article ?