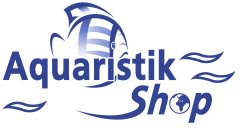 ---

Price including german VAT plus
shipping costs
---
Magnesium is the second-largest component of sea-salt (after sodium chloride). The magnesium content of natural saltwater is about 1300 mg/l, which is considerably higher than the calcium content (only 400 mg/l). When adding minerals to saltwater aquaiums, it was mainly the calcium quantity that was taken into consideration.

In addition to magnesium, PREIS Magnesium-Iodine concentrate contains iodine which is a vital trace-element. The iodine concentration of natural seawater is about 0.06mg/l. Iodine tends to become depleted very quickly, and depletion is furthered by heavy scumming and strongillumination. Iodine must therefore be regularly replaced, since invertebrates and coral will grow poorly when suffering from iodine deficiency. More highly developed algae will completely cease to grow while the formation of smear algae will be enhanced. Iodine has a disinfectant effect and thus helps in a natural way to keep your coral fish healthy and resistant to disease. In new imports and after medical treatment PREIS Magnesium-Iodine concentrate enhances the natural healing process.

Dosage: add twice weekly 20 ml of PREIS Magnesium-Iodine concentrate per 100 litres of aquarium water.

Do you have questions about this article ?