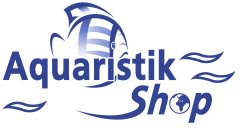 ---

Price including german VAT plus
shipping costs
---
Marine (frequently referred to as saltwater) fish are the most delicate species kept in the aquarium hobby. They require good sources of marine protein and high levels of unsaturated fatty acids. O.S.I. Marine Pellets are specially formulated to incorporate high levels of marine plant proteins, animal proteins and appropriate fat levels. Natural color-enhancing pigments, spirulina and all vitamins and minerals necessary to meet the special needs and requirements of marine fishes are also included.

O.S.I. Marine Pellets are appropriate for larger marine fish. Because most saltwater aquarium tanks utilize skimming filters, O.S.I. Marine Pellets are designed to sink slowly allowing fish time to feed, while minimizing food being sucked into the filter.

Feeding instruction:
Feed 2-3 times daily an amount your fish will consume in 2-4 minutes. Do not overfeed.

Do you have questions about this article ?