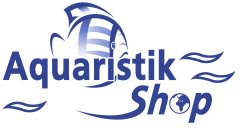 ---

Price including german VAT plus
shipping costs

---
The Schego LUX Aquacolor LED light is a modern, fully submergable LED lamp with 3 integrated, powerful LED. Additionally a outflow nozzle is integrated for bringing oxygen by using a membrane pump in the aquarium water. The Schego LUX Aquacolor is placed into the gravel of the aquarium. The illuminated rising air bubbles create evocative effects, especially in the evening and at night. The Schego LUX Aquacolor with white triple LED creates a continuously cahnging light in the aquarium. Starting with a blue light, the light will changing to green and red within a few moments. Besides operation with a membrane air pump for generation of air bubbles, the LED light can also be used for the creation of light effects with e.g.vases,transparent plastic containers or glass vessels. The 12 V low voltage and the low power consumption of 2 W ensures safe and economical operation.

technical Data Schego LUX Aquacolor:
Illuminant: LED lamp with color changer
Rated voltage for illuminant: 12 V/50 Hz
Cable: PVC 2,5 m length
Air hose: 3 m (PVC)
Submergence depth in water: 1 m
Power supply unit: 230 V/50 Hz
Package content: LED-Lamp, outflow nozzle, Air hose, power supply,switch, cable clips and check valve.

Do you have questions about this article ?