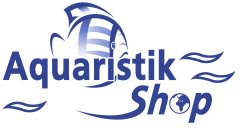 ---

Price including german VAT plus
shipping costs
---
Tetra ActiveSubstrate is a natural aquarium substrate which provides a plant-friendly soil climate and lush, healthy plant grwoth. The large surface and the porous structure of the water neutral clay granules offer serveral advantages compared to conventional gravel.

Tetra Active Substrate promotes the settlement of beneficial soil bacteria - reduce organic water pollution - Relieves the filter and ensures clearer water - supports the cycling time of the aquarium.

Avoids the formation of soil compaction - Provides an optimal soil structure and prevents root rot.

Tetra ActiceSubstrate benefits the fast rooting of plants - guarantees a firm grip as also fine roots are able to anchor in the clay pores.

Provides the plants roots optimally with nutrients - Allows a constant water circulation by 50% more water permeability compared to conventional gravel - promotes a strong and healthy plant growth.
Natural, attractive optic - rounded shape protects bottom fish from injuries. Tetra Active Substrate is neutral to the aquarium water. Suitable for all freshwater aquariums.

Do you have questions about this article ?