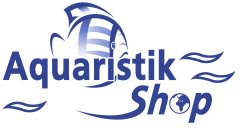 ---

Price including german VAT plus
shipping costs
---
Dennerle NutriBasis 6in1 is a plant nutrition aquarium ground with all important nutrients and trace elements. Concentrated growing power for lasting strong growth of the aquarium plants.

Dennerle NutriBasis 6in1
+ very good starting conditions for good plant growth in all aquariums
1. High iron content for rich green leaves
2. High-quality quartz sand for firm hold of the plant roots
3. Selected clay minerals for nutrient buffering
4. Humus-rich natural peat for optimum substrate pH
5. Immediate and lasting effect
6. guaranteed safe for all fish, shrimps and water plants
+ No additional phosphates and nitrates - does not promote algae growth

Application ot Dennerle NutriBasis 6in1
Distribute Dennerle NutriBasis 6in1 evenly over the floor of the aquarium as the first layer, to a depth of 1.5-3 cm. Cover the nutrient layer with well washed, lime-free aquarium gravel with a grain size of 1-2 mm.

Dennerle NutriBasis 6in1 is available in the following box sizes:
- 2.4 kg for aquaria with 50-70 l water content (60 cm)
- 4.8 kg for aquaria with 100-140 l water content (80 cm)
- 9.6 kg for aquaria with 160-250 l water content (100 cm)

Do you have questions about this article ?