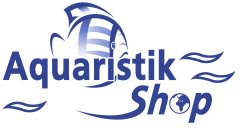 ---

Price including german VAT plus
shipping costs
---
Tetra AlgoStop Depot for the targeted long-term destruction of thread and brush algae and to prevent their new growth. With a highly active anti-algae depot agent. For all freshwater aquariums. Not only are algae in the aquarium a nuisance, they can also inhibit the growth of plants and upset the biological balance in the aquarium on a long-term basis. The tablets contain a highly active anti-algae depot agent that is slowly released into the aquarium water. The tablets do not dissolve but retain their shape. After 4 weeks the agent is fully released. The tablets should then be removed from the aquarium and replaced by new ones.

Dosage Tetra Algo-Stop Depot:
For prevention: 1 tablet for every 40 litres of water. Use twice this dosage to directly combat thread and brush algae: 1 tablet for every 20 litres of aquariumwater. Content: 12 tablets

Do you have questions about this article ?