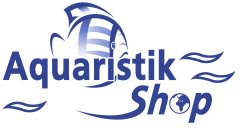 ---

Price including german VAT plus
shipping costs
---
Tetra Cichlid Pro is a premium staple foor for all Cichlids. Thanks to the low-heat production process Tetra Cichlid Pro crisps are highly nutrious. The high content of natural colour enhancers and special ingredients ensure the full development of beautiful and rich colouring. With multi 2 in 1 crisps for minimal water waste and water pollution. Green algae crisps with Spirulina algae for more resistivity against diseases and orange crisps with Krill for healthy growth.

Recommended feeding for Tetra Cichlid Pro:
Feed the fish several times a day with only as much food as the fish can consume within a few minutes.

Composition: Cereals, vegetable protein extracts fish and fish derivatives, yeasts, Molluscs and crustaceans, oils and fats, algae, various sugars.

Analysis:
Crude protein: 47 %
Crude oils and fats: 11 %
Crude fibre: 2 %
Moisture content: 8 %

Do you have questions about this article ?