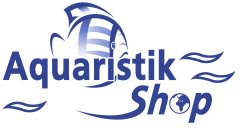 ---

---
Tetra Phosphate Minus reliably and naturally reduces high phosphate levels (PO4) in the aquarium to prevent unwanted algae growth. Tetra Phosphate Minus acts reliably against acute phosphate problems and is well tolerated by all aquarium inhabitants and plants. The product is decomposed by microorganisms in the aquarium. In this way, the active ingredient is gently released over a period of several hours - without any opacities and contamination of the aquarium water. Tetra Phosphate Minus is suitable for soft water and is easy to use. Tetra Phosphate Minus does not require a check of the carbonate hardness of the Aquarium water before use.

Tetra Phosphate Minus b>
+ reduces phosphate reliably (up to 2 mg / l)
+ gently and safely for all aquarium inhabitants
+ active ingredient is released in a natural way< br>+ no deposits
+ no water clouding
+ no minimum KH required
+ also suitable for soft water
+ easy and convenient handling
+ Dosage: 10 ml to 40 l aquarium water p>
Do you have questions about this article ?