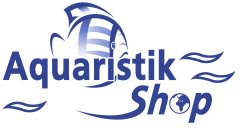 ---

---
Tropical Vitality & Color is a complete, special, highly nutritious, colour-enhancing flake food for all aquarium fish. The content of lecithin and vitamin E stimulates spawning and enhances activity levels. Valuable L-carnitine enhances the fat-burning process. At the same time, the high content of easily assimilable carotenoids (including astaxanthin and beta-carotene) has a positive influence on coloration by activating pigment cells. The addition of zeolite promotes a healthy digestive system and the release of toxins from fish's bodies.

Feeding recommendation Tropical Vitality & Color:
Feed the fish several times per day using small portions.

Complete feedingstuff for ornamental fish. Ingredients: fish and fish derivatives, cereals, eggs and egg derivatives, vegetable protein extracts, molluscs and crustaceans (krill meal min. 8%), yeasts, derivatives of vegetable origin, algae (Spirulina platensis min. 1%), oils and fats, minerals (including zeolite 1%). Additives (per kg): Vitamins, pro-vitamins and chemically well-defined substances having similar effect: vit. A 42 500 IU, vit. D3 2 650 IU, vit. E 180 mg, vit. C 320 mg, beta-carotene 145 mg, L-carnitine 220 mg. Compounds of trace elements: E1 (Fe) 40.0 mg, E6 (Zn) 11.2 mg, E5 (Mn) 8.4 mg, E4 (Cu) 2.0 mg, E2 (I) 0.25 mg, E8 (Se) 0.24 mg, E7 (Mo) 0.06 mg. Lecithin. Colourants: astaxanthin 84 mg. Antioxidants.

Analytical constituents: crude protein 49.0%, crude oils and fats 12.5%, crude fibres 3.0%, moisture 6.0

.

Do you have questions about this article ?