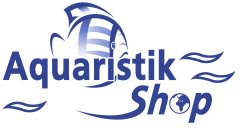 ---
Using a patented method, Söchting Oxydators produce normal and activated oxygen in the aquarium by means of Oxydator solution and special ceramic catalysts. The activated oxygen decomposes particularly putrid matters and toxicants and, thus essentially improves the well-being of fish and plants. Pure oxygen created by the Söchting Oxydator is mostly immediately dissolved in the water, so that there are hardly any bubbles produced. The oxygen supply is absolutely noiseless, expelling of CO² and swirling of ground elements is avoided.

(1)



(1)



Using a patented method, Söchting Oxydators produce normal and activated oxygen in the water by means of Oxydator solution and special ceramic catalysts. The Söchting Oxydator FT makes it for you possible to transport or keeping fish, also in large numbers, in a bucket or plastic bag for several days. And all this with smallest technical expenditure. Even the strongly rising oxygen consumption of fish, with increasing water temperature, will be compensated through this highly sophisticated procedure. For the operation of the Söchting Oxydator FT you will need Söchting Oxydator Solution 19,9% (not included).



Söchting Catalyst for all Söchting Oxydators. Content: 1 piece



Söchting Mini Oxydator solution 50 ml for the Söchting Oxydator Mini and the Söchting Dosator.



Söchting Oxydator Solution for the operation of the Söchting Oxydators.
-Söchting Oxydator solution 3%

-Söchting Oxydator solution 6%

(1)