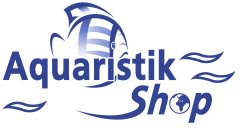 aquaristikshop.com
happydiskus.com
Aquarium Shop: Aquarium Supplies Online & Equipment - HAPPY DISKUS!
Buy
Aquarium Supplies
,
Aquarium Equipment
&
Accessories
for your freshwater or saltwater fish tank online.
Aquarium Online Shop with 150,000 customers worldwide!
Shipping costs start from 11.90€ to all EU countries.
EU (11.90€ shipping costs, 120,000 customers ↑)
Located in Germany we are one of the biggest Aquarium Online Stores in Europe.

Quality brands like EHEIM, Fluval, JBL, Dennerle & many more. Best prices!

Freshwater & Saltwater. LED Lighting.
20 years experience, fast delivery: HAPPY-DISKUS Aquaristikshop
We are located in Germany and supply online aquarium products like Aquarium Equipment, Filters, LED Lighting and many other quality products from the leading brands: EHEIM, Fluval, JBL and many more. Our online shop has just everything for your freshwater or saltwater aquarium!
---
Important information for our customers!
We adapted our processes early on to ensure the protection of our employees and to maintain operations. We can assure you that all orders will be delivered as usual.
However, due to the current situation with the restrictions of public life to prevent a rapid spread of the coronavirus, there are unfortunately also delays in the delivery of parcels in Germany and abroad. We ask for your understanding and will keep you up to date.

Stay healthy all of you!
---
---
New articles
---
LED Aquarium Lighting


The switch to LED Lighting can save energy and cash. You can simulate sunrises and sunsets in your aquarium with high efficiency LED bulbs or you can change the color spectrum of your aquarium lighting.
We offer a wide range of quality products for LED Aquarium Lighting like LED bulbs, accessories and LED controlling.

Top articles