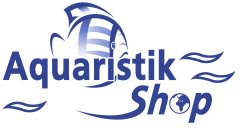 ---

Price including german VAT plus
shipping costs
---
All creatures and plants living in an aquarium require numerous minerals, vitamins, trace elements and other vital substances for good health and balanced growth. This applies not only to fish, but equally to crustaceans and other invertebrates. Deficiency symptoms may arise in the absence of only one element: The creatures grow only slowly, show little colour and become susceptible to illnesses. Their life expectancy is reduced. A lack of certain vital substances in shrimps and crabs can give rise to substantial moulting problems. Mini aquaria are particularly dependent on a regular supply of vital substances, as the small volume of water means that deficiencies in vital substances can occur particularly quickly.

Dennerle Nano Crusta-Fit is a unique concentrate of numerous vital substances to keep invertebrates in the best of health. It supplies all shrimps, crabs, etc. with vital vitamins, trace elements and other vital substances. The Crusta-Care-Complex which has been specially developed by Dennerle offers effective care and all-round protection:

+ Dexpanthenol and other active substances protect the skin, which is particularly sensitive during the moulting phase, and help minor injuries to heal
+ Bioactive calcium provides for problem-free moulting and a strong new shell
+ The well-balanced multivitamin complex and special immunostimulators boost the crustaceans resistance to infections.

In this way, Nano Crusta-Fit establishes ideal conditions for a long, healthy life and brilliant colours. Also ideal as a supporting measure during and after illnesses, to counter stress or as a means of helping new crustaceans and other invertebrates to acclimatise.

Dennerle Crusta-Fit:
Add 5 drops to 10 l of aquarium water once a week. 15 ml are sufficient for 600 l of aquarium water.

Do you have questions about this article ?