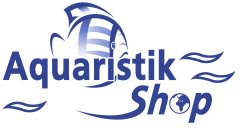 ---

---
Aquarium Combination EHEIM incpiria 600 LED:

+ aquarium with 600 litre volume

+ Tank are 55 cm deep (ample room for decoration)

+ dimensions: 200x55x65 cm (width x depth x height)

+ glass thickness: 12 mm

+ convenient sliding top cover made of high quality black glass

+ Lighting: EHEIM PowerLED+ with 2x26 and 2x30 W

+ LED in the coloures daylight and plants

+ integrated maintenance shaft (black glass) for hidden water inlet and electricity cables

+ discreet water return to the external filter via bottom drilled hole at the back of the tank

+ water outlet can be configured as required using the included InstallationsSet 2

+ cabinet with high gloss finish (white or black)

+ doors with recessed cup handles

+ avaliable in white high gloss, black high gloss and black/silver

+ fully assembled

EHEIM incpiria – an inspiration from classical beauty. The furniture aquarium with an avant-garde design. Simple elegance for the modern lifestyle. With EHEIM you have a shining gem – both in form and function. Is your furniture of a classic modern style? In that case EHEIM incpiria will blend in magnificently. Clear straight lines with a deliberate avoidance of decorative embellishments and furniture front panels in high gloss (white or black) characterise its classic elegance. EHEIM incpiria has a depth of 55cm. This giving you extra large space for the creation of your underwater world. The convenient sliding top cover made of black glass, internally fitted lighting, well hidden hoses and cables as well as other accessories and extension pieces to suit your needs give additional value to EHEIM incpiria. The modern LED lighting EHEIM powerLED + is not only energy efficient, but still powerful, the LEDs can be controlled individually with the included control unit. So sunrises and sunsets as well as completely individual lighting processes are possible.

Free bonus item inclusive:
EHEIM LED Control für PowerLED+ - control unit for the EHEIM PowerLED+

Do you have questions about this article ?