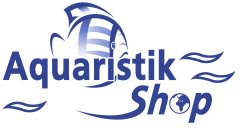 ---
+ for aquariums up to approx. 200 litres contents.
---

---
technical Data EHEIM Liberty 200:

+ for aquariums up to approx. 200 litres contents

+ Pump output: 320 to 760 l/h

+ power consumption: 4 W

+ canister volume: 1.3 l

+ filter volume: 650 cm³

+ dimensions: 180x195x135 mm

+ incl two filter cartridges, bio-filter cartridge and active carbon cartridge

EHEIM Liberty 200 -compactly, completely and strong. The new EHEIM multi-chamber filter Liberty connects the advantages of a very easy handling with the effective water clarifying on mechanical, biological and chemical way. The characteristic is the practical filtering mediums, which are inserted as folding special fleeces in cassette form and thus one doubly large filter surface to offer. With few handles the EHEIM Liberty 200 is attached and ready for use at the aquarium tank. The filter have a variably adjustable priming pipe. The flow behavior in the aquarium is adjusted with this. Silent inlet of the cleaned water through water slides. Thus optimum water circulation is achieved together with the variable priming pipe. The pump output of the EHEIM Liberty 200 is adjusted via the red output control button.

Do you have questions about this article ?

Accessories for this article:

---

Please click the description in the table, or the number in the picture for selecting a spare part.