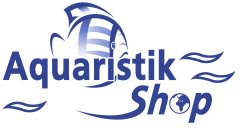 ---

Price including german VAT plus
shipping costs
---
Hikari Algae Wafers is a food formulated with mostly vegetable materials that Plecostomus and other algae eaters prefer. The wafers offers complete and balanced nutrition for superior growth and improved health. Hikari Algae wafers contains higher levels of spirulina and vegetables. The raw materials are scientifically combined with vitamin and mineral supplements to provide complete balanced nutrition of the aquarium fish. Hikari Algae wafers are rich in necessary vitamins and nutrients, including stabilized vitamin C, to reduce stress and stress related disease. Through advanced manufacturing technology, the wafers will not dissolve or cloud the aquarium water.

Recommended feeding of Hikari Algae Wafers:
Feed no more than the amount of fish will completely consume within 2 hours. The Wafers can be broken in to smaller pieces if desired. Many bottom feeders are nocturnal, for best results feed late in the day or at night.

Ingredients:
White fish meal, Wheat flour, Wheat-germ meal, Alpha starch, dehydrated alfalfa meal, Soybean meal, fish oil, Brewers dried yeast, Shrimp meal, Spirulina, Carotenoid, Sodium phosphate, Salt, Vitamin A Supplement, Vitamin D3, Vitamin E, Vitamin B1, Vitamin B2, Vitamin K3, Ascorbic acid, Choline chloride, Magnesium carbonate, Potassium phosphate bihydrate.

Analysis Hikari Alage Wafers:
Protein: 38%
Fat: 7.8%
Fiber: 2.0%
Ash: 10%
Phosphorus: 1.4%

Do you have questions about this article ?