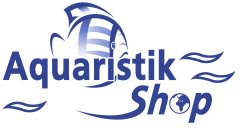 ---

Price including german VAT plus
shipping costs
---
JBL AccliPond reduces stress particularly for fish adapting to a new environment and in the colder months. Valuable vitamins and plant extracts strengthen the immuns system of the pond fish. This prevents the outbreak of disease particularly in the critical spring and autumn months and reduces stress. JBL AccliPond also promotes the vitality and readiness to spawn of all pond fish and ensures stress-free fish transport.

+ Increases restistance and prevents disease, particularly in autumn and spring.
+ Reduces stress, e.g. when acclimatising new fish.
+ Reduces fish lost.
+ Makes looking after all pond fish easier.

Application and dosage JBL AccliPond:
40 ml to 450-500 litres of garden pond water every two weeks. In Case of health treatment or fish transportation use 80 ml for 450 to 500 litres of garden pond water.
500 ml are sufficient for 6000 of pond water.

Do you have questions about this article ?