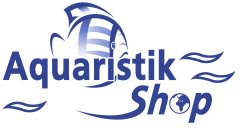 ---

Price including german VAT plus
shipping costs
---
JBL Aradol Plus 250 is a medication to treat carp louse (Argulus), anchor worm (Lernae), gill maggots (Ergasilus, etc.) and other parasitic crustaceans (woodlice) in aquarium fish in fresh and salt water. Fish infected with carp lice become shy, show abnormal behaviour -particularly jumping in the night- and try to rub against stones. The bites of the lice may cause inflamed areas on the skin. Carp louse can be seen with the naked eye as 4-12 mm long, finger-nail shaped parasites. Anchor worms are easily recognised as whitish, long, rod- or branchaped parasites with two long egg sacs. The head burrows into the scale pocket, causing inflammation.

Female gill crustaceans are the only parasitic gill crustaceans. Infection with gill crustaceans can be recognised as a whitish rod-like formation with the naked eye (after carefully raising the gill cover). As the crustaceans often change their location within the gills, large surfaces of the gill tissue may be damaged.

Application of JBL Aradol Plus 250:
JBL Aradol Plus 250 is ineffective at temperatures below 18°C, therefore only use at temperatures over 18°C. Not be used with invertebrates (corals, slugs, bi-valves, crustaceans tec.) in saltwater or with all crustaceans in freshwater. Before applictaion any active carbon must be removed from the filter, UV-C appliances and CO2 fertilizers switched off and, in saltwater aquaria, protein skimmers and ozonisators should be switched off. 50% of the water should be changed prior to application. Dose: day 1: 10 ml to 50 litres of aquarium water, day 8: change 50% of the water, day 14: 10 ml to 50 l of water, day 22 the treatment is completed. After treatment water change of 30% and filterin through active carbon to remove all residue of medication.

Effective ingredients according to type and amount: 100 ml suspension contains Diflubenzuron 164 mg.

Do you have questions about this article ?