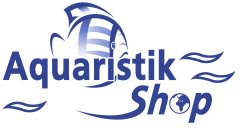 ---

Price including german VAT plus
shipping costs
---
JBL GoldPearls contains a combination of nutrients in a new pearl-type form, specially attuned to the feeding requirements and habits of long tailed goldfish and other breeds of goldfish kept in aquariums. Valuable ingredients including spirulina algae, wheatgerm and a variety of vegetable raw materials help to keep these fishes healthy and thriving. Vital vitamins, unsaturated fatty acids and carotinoids in JBL Gold Pearls promote resistance, lively colouring and ensure healthy growth of the fishes. Ingredients: cereals, fish and fish by-products, crustaceans, algae (10% spirulina), vegetables and yeasts.

Recommended feeding for JBL GoldPerls: Feed several times a day in small portions, which can be consumed within a few minutes.

Minimun vitamin content per 1000 g JBL GoldPerls:
A: 25,000 IU
D3: 2,000 IU
E: 300 mg
C (stabilised): 200 mg

Analysis: Crude protein: 41 %
Crude fat: 5 %
Crude fibre: 4 %
Crude ash: 11 %

Do you have questions about this article ?