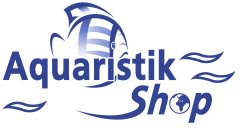 ---

Price including german VAT plus
shipping costs
---
JBL NovoBaby Complete rearing feed set for guppies and other live-bearing species consisting of three carefully balanced sizes of flakes or particles. Also suitable for rearing other young fry the size of a new-born guppy i.e. cichlids etc.

JBL NovoBaby contains 3 food tins with a variety of foods in one set.
3 food sizes for rearing from birth to 2 cm in length.
With vital vitamins and the bioelement inosite to strengthen the immune system.

Vitamin content in JBL NovoBaby per 1000 g
Vitamin A: 25.000 i.E.
Vitamin D3: 2000 I.E.
Vitamin E: 330 mg
Vitamin C (stab): 400 mg
Inosit: 750 mg

Analysis:
Crude protein 47 %
Crude fat 5.5 %
Crude fibre 1.8 %
Crude ash 9.8 %

Staple feed, contains EC colour additives -with E306 antioxidant.

Do you have questions about this article ?