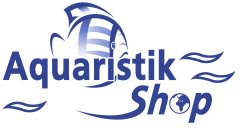 ---

Price including german VAT plus
shipping costs
---
JBL NovoTom Artemia is an extremely finely ground powder feed for young fish the size of a newborn guppy. It contains a well-balanced mixture of ingredients, such as proteins, fats and carbohydrates, specially adapted to the feeding habits of young growing fish. Vital vitamins and the biological element Inosite in JBL Novo Tom Artemia, guarantee healthy growth and strengthen resistance for the aquarium fish.

Recommended feeding for JBL NovoTom Artemia: Scatter a pinch of feed on the surface of the water 3 to 4 times a day.

Minimun vitamin content per 1000 g JBL NovoTom:
A: 25,000 IU
D3: 2,000 IU
E: 330 mg
C (stabilised): 400 mg
Inosite: 750 mg

Analysis: Crude protein: 29.5 %
Crude fat: 4 %
Crude fibre: 5 %
Crude ash: 10,5 %

Do you have questions about this article ?