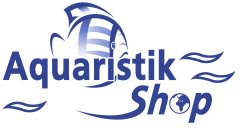 ---

---
JBL PhosEx ultra e700/1, e900/1 prevents and eliminates the growth of undesirable algae by eliminating the main nutrient, phosphate, from freshwater and saltwater. Recommended phosphate levels: max. 0.5 mg/l in fresh water and max. 0.1 mg/l in saltwater. Complete set comprised of JBL PhosEx ultra e700/1, e900/1 in a filter bag and an edging of JBL Bio filter foam specially designed for the external filters JBL CristalProfi e700 and e900 and e701, e901. Water flows slowly through the same time the JBL PhosEx, allowing the best possible effectiveness, whilst at the same time total flow of water through the filter is restricted as little as possible thanks to the bio filter foam edging. Package content: 2x bio filter foam 20 ppi, 500 ml JBL PhosEx ultra.


Application of JBL PhosEx ultra:

Transfer the complete set into the empty filter basket, remove the plastic bag and rinse the PhosEx with running water. Put the filter basket back into the filter. Remove or replace after 4-6 months or when the phosphate levels begin to increase.

Do you have questions about this article ?