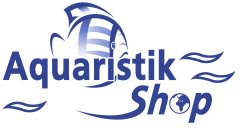 ---

Price including german VAT plus
shipping costs

---
JBL PlanktonPur S:

Fresh and pure plankton (100% crustaceans and molluscs 0.2 - 0.5 mm in size) without preservation agents.

Well and freshly propotioned, a 2 g stick contains food for fish in aquariums up to 200 l.

Perfect and species-appropriate food for fresh and salt water.

High in nutrition (30 mg/g omega 3 and omega 6 fatty acids) and optimal color development caused by 20 mg/kg of natural astaxanthin.

JBL PlanktonPur S - a pure natural product from clean arctic waters. JBL PlanktonPur S contains pure natural zooplankton with no preservatives. Zooplankton is the primary source of food for many fish species in fresh water and salt water. These fish species have adepted to this diet in the course of many generations. The zooplankton for JBL PlanktonPur S is caught sustainably using a special method in the cold, unpolluted arctic waters from Norway. Immediately after the zooplankton for JBL PlanktonPur S (mostly crustaceans and molluscs) is caught, it is gently preserved using a new method which does not require any preservatives.

The high quality and gentle processing of this natural product can be recognised by the high water content (moisture content) of 80-90%. This natural water content is retained in JBL PlanktonPur S and ensures excellent acceptance, even by fastidious ornamental fish species in an aquarium. JBL PlanktonPur S is ideally suited for breeding tropical marine and freshwater species. The special processing used for JBL PlanktonPur S ensures that the individuell zoo plankton organisms are not harmed. This reduces the loss of nutrients to a minimum and guarantees the ornamental fish a high intake of vitamins, trace elements and other vital nutrients. Scientific studies have shown that the excellent supply of vital nutrients enhances the colouration and well-being of ornamental fish in an aquarium.

Do you have questions about this article ?