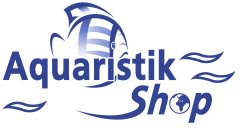 ---

Price including german VAT plus
shipping costs

---
JBL ProFlora Taifun S is specially designed for small aquariums, in particular the increasingly popular nano aquariums. It is also ideally suited for operation with Bio-CO2 systems. The modular construction of the JBL ProFlora Taifun S diffusor allows the diffusor to be adapted to practically any size of aquarium with optimum CO2 utilization. The basic version with 5 modules provides sufficient CO2 for aquariums up to 200 l. The JBL ProFlora Taifun extend extension pack with a further five modules increases the capacity by an additional 200 l.

The special construction of the spiral channel up wich the CO2 bubbles rise, with ventilation slits in the sides, ensures the complete diffusion of the CO2 into the surrounding water without the need for an additional water pump to create a current. Due to the transparency of the CO2 reactor, the bubbles can be clearly observed as they rise, allowing the optimum amount of CO2 to be set even without a bubble counter.

Contents JBL ProFlora Taifun S:
five module parts with a diffusion distance of 50 cm, 1 lower part with lid and hose connection, one collection cap, 1 holding clip with suction pad, 2 m of JBL ProFlora T3 CO2 special hose

Do you have questions about this article ?