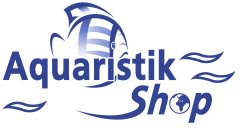 ---

Price including german VAT plus
shipping costs
---
The high-quality starter kit for newcomers to the world of marine aquariums. PREIS Nano Starter Kit contains all the vital elements of salt water required to set up a nano aquarium. All dosages are also given for nano aquariums, making tedious conversion superfluous. PREIS Nano Starter Kit is sufficient for aquariums of up to approx. 65 l. The individual products are available for larger aquariums.

The kit includes the following products:
- 3kg Bora Bora Sand for gravel flooring
- 2 kg/65l Preis Sea Salt to prepare salt water
- 250ml Baktoplan Marin to initiate bacterial colonization
- 120ml Preis Magnesium Iodine Concentrate to prevent mineral depletion
- 120ml Preis Mineral Complex S for the supply of minerals
- 30ml Preis Immun Tonic M acclimatization bath for salt water fish

The PREIS Nano-Starter-Kit also includes 1 metering syringe, 1 measuring cup and instructions for setting up a nano aquarium.

Do you have questions about this article ?