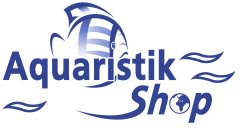 ---

Price including german VAT plus
shipping costs
---
Tetra Algizit, with ist highly effective agents, reliably combats even stubborn algae problems. Algae have a negative effect on aquaria and inhibit plant growth by consuming valuable nutrients. On a long-term basis, algae negatively influence the biological balance of aquaria. The water is not discoloured. Tetra Algizit is harmless to fish, plants and micro-organisms (when used in accordance with instructions).

+ quick remedy for acute algae problems
+ counteracts against green, brown and red algae
+ also combats stubborn algae (brush or beard algae)
+ tablets dissolve quickly, without discolouring the water
+ achieves maximum effect thanks to ist highly concentrated formula
+ for all freshwater aquaria

Dosage Tetra Algizit:
Add 1 tablet per 20 l of aquarium water. Repeat dosage after 4 weeks if required. Content sufficiently for 200 l water.

Do you have questions about this article ?