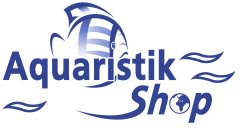 ---
TetraCrusta Menu is a staple food for shrimps and crayfish. For a diversified and species-appropriate nutrition. The four mutually agreed foods in
Tetra Crusta Menu
secure a balanced and diversified nutrition.
---

Price including german VAT plus
shipping costs
---
TetraCrusta Menu is a staple food for shrimps and crayfish. For a diversified and species-appropriate nutrition. The four mutually agreed foods in Tetra Crusta Menu secure a balanced and diversified nutrition. Due to their form stability they allow a natural eating behaviour without polluting the water. Their optimal content of proteins and minerals assure a healthful skinning. Floral ingredients and essential vitamins strengthen the power of resistance.

Recommended feeding for TetraCrustaMenu: Feed the animals several times a day with only as much food as the fish can consume within one hour.

Do you have questions about this article ?