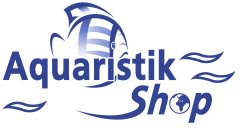 ---

Price including german VAT plus
shipping costs
---
Recommended feeding for Tetra Phyll:

Feed the fish several times a day with only as much food as the fish can consume within a few minutes.

Analysis:
Crude protein: 47 %
Crude fat: 8.5 %
Crude fibre: 2 %
Crude ash: 10.5 %
Water: 6 %

Tetra Phyll is a special flake food for all herbivorous ornamental fish -with essential roughage. Tetra Phyll is a ideal food for live-bearing and other herbivorous ornamental fish. It`s containing all vital nutrients, vitamins and trace elements. Tetra Phyll promotes vitality, growth and robustness. The stabilised vitamin C increases resistance to disease and prevents nutrition-related deficiency symptoms. Tetra Phyll has a excellent acceptance among predominantly herbivorous ornamental fish.

Pleas note: the 500 ml box are large flakes !

Do you have questions about this article ?