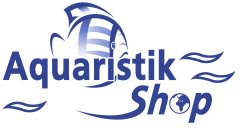 ---

Price including german VAT plus
shipping costs
---
Tetra Min Mini-Granules are the first granules in Tetra Min quality as main food for all small tropical ornamental fishes. It contains four essential granules (proteins, vitamins, color amplifiers and lezithin), for blaze of color, vitality, growth and power of resistance. Slowly sinking granules and the high consistency guarantee a fast soaking time and a nutritional and balanced diet. Now with BioActive formula for a long and healthy fish live.

The patented BioActive formula is a special mixture of vitamins and vital nutrients combined according to the latest nutritional scientific findings.

Recommended feeding for TetraMin Mini-Granules:
Feed the fish several times a day with only as much food as the fish can consume within a few minutes.

Analysis:
Crude protein: 44 %
Crude fat: 11 %
Crude fibre: 2 %
Crude ash: 9 %
Water: 8 %

Do you have questions about this article ?