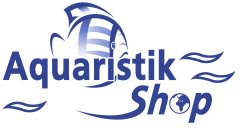 ---
Aqua Medic arctic breeze are spray water protected fans (IP 55). Silent long life fans, with real ball bearing and brush free motor. Aqua Medic arctic breeze aquarium fans can easily be fixed at the aquarium frame.



The Hobby Aqua Cooler V2 is a cooling unit for fresh and sea water aquaria up to approx. 120 l content. The Aqua Cooler cools aquariums down by up 4°C, relative to aquarium size, ambient temperature, position and angle of inclination.





1 Vote
JBL CoolControl regulates the cooling fan units between 1 and 50 W (e.g., JBL Cooler, all sizes) and measures the temperature in the aquarium with its own temperature sensor.





3 Votes
The new Giesemann Aquarium Fan Cooler is made for cooling aquariums i a very effective and low cost way. The housing of these high qualitiy fan cooling system is made from stainless steel and has adjustable holders. So the Giesemann Fan cooler can be mounted over the edge of the aquarium.