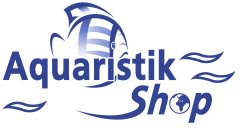 ---
The Arcadia LED OTL is a modern LED Aquarium light. In terms of design this pendant is extremely lightweight and slimline, measuring only 25 mm in height, and benefits from full IP67 waterproofing with removable cover for easy cleaning, making it safe to either hang above any aquarium or to be fitted directly on to the aquarium itself. In terms of LED mix the Arcadia LED OTL comes as standard with a mix of 1.5W and 10W LED cells that have been professionally lensed to direct light into the water where it is needed most. The freshwater unit uses a mix of RGB, 8,000K and 10,000K cells and the marine version uses a mix of RGB, Deep Blue and a true 14,000K. In terms of light per watt this unit is super-efficient! The pendant itself benefits from an inclusive digital control system that runs 4 separate channels, this allows the fish keeper to choose the intensity of overall light and program in dusk till dawn patterns. The Arcadia LED OTL also has a built in temperature sensor which allows you to measure ambient temperature and probe to measure aquarium water temperature.



Arcadia Dimming Controller -A new control system for Arcadia dimmable luminaires, the dimming controller allows a luminaire to replicate natural daylight cycles, by fading lamps up in the morning, and dimming them down in the evening, mimicking natural sunrise and sunset patterns.



Steel wire suspension kit for all Arcadia overtank lamps. Using this set you can hanging up your Arcadia overtank tank over the aquarium tank.