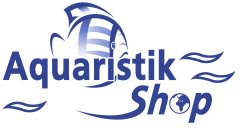 ---
The Juwel automatic feeder EasyFeed feed your fish during the vacation. The unit is suitable for all aquariums and can be filled with every kind of falke or granulate food. The Juwel EasyFeed enables you to program up to two feed per day. The first feed is activated by turning on the feeder and is confirmed by a green LED. At this point an actual feeding will take place and the time is set for subsequent feeds at 24 hour intervals until turned off. If you require a second feeding, you can activate it with the SET button. The second feeding will take place 6 hours after the first feeding on all following days. (example: activation: 9 a.m., feeding at 9 a.m. and 3 p.m.). By pressing the M button manual feeds are always possible.The quantity of the food can be adjusted manually. It is possible to connect the Juwel automatic feeder to an air pump in order to keep the food dry. The template holder (included) has a feeder cover which can be closed whilst the feeder is not in use and opened when required.

(3)



The EHEIM Automatic Feeder 3581 is a electronically controlled feeding unit for up to 4 feeding times daily with choice of single/double portions. The compact EHEIM Automatic Feeder is operated by batteries (included). The actively aerated feeding chamber gives dry food down to the last flake. With manual release button and LCD clock function. Low battery level indicated on display and splash proof buttons. Double dosage of the food is also provided in the programming. Snacks between meals are possible at the press of a button at any time.

(1)



The new EHEIM automatic feeding unit TWIN has two separately feeding cahmbers which can be programmed individually. Each feeding chamber has a volume of 80 cm³. All kinds of food can be use e.g. flakes, granules, pellets, sticks or natural food like daphnia, red worms or brine shrimps. Each feeding chamber can be programmed separately by the integrated electronically controller. Therefore two types of food can be given at the different or at the same time, providing the best possible feeding for all types of fish and all areas of the aquarium. The EHEIM Automatic feeder TWIN is aerated to prevent food sticking. The random feed function replicates natural feeding. With this function, the feeder sets the time for feeding individually. In the large display all actions of the unit will be showen.

(2)



The automatic fish feeder Grässlin Rondomatic 400 guarantees reliable feeding of your ornamental fish even during your absence. The device can be used with all aquaria. 2 differnet installation methods are possible with the securing bracket and the screw contained in the packaging. The Grässlin Rondomatic 400 can also be placed on the aquarium cover without securing bracket. The food trays (28) can be removed and can also be cleaned in a dishwasher. The volume of the food trays is 3,5 ml. Dimensions diamter: 16,5 cm, heigth: 3,5 cm. The operation of the Grässlin Rondomatic 400 is with safety extra-low voltage 24 V. No batteries needed.

(1)



JBL AutoFood White is a automatic feeder for all aquarium fish. Up to four feeding per day with individual food quantities can be setted. A holder with suction cups and a holder for the aquarium glass wall is included. The volume can be increased up to approx. 375 ml by srewing a 250 ml food container on the unit. An integrated opener cuts the sealing foil of the food container automatically.

(1)



The Nutrafin Nutramatic 2X Automatic Feeder provides flexible installation options which allows for rim and free-standing positioning while fitting within some canopies. This easy set unit distributes food at two intervals during the day and features food quantity adjustment and anti-humidity door to protect and maintain food quality. Flakes, granules and pellets can be used with this automatic fish feeder.



Nutrafin Profeed is a convenient programmable aquarium fish feeder. It can be programmed for up to 2 feedings per day. The automatic fish feeder can be used with covers or stand alone. Nutrafin Profeed can be used for every kind of fish food.



Hobby Toppy is a battery powered automatic feeder with precise quartz clock. Individually adjustable feed quantity. For feeding twice a day. Connection to oxygen pump ensures feed no longer gets clumped. Dimensions Hobby Toppy automatic fish feeder: length: 15 cm, width: 6 cm, height: 8,2 cm. The delivery is without batteries.



Tetra myFeeder is an easy to use and reliable automatic feeder for all aqauriums. Thanks to the new and unique triple fish food protection technology, the fish food keeps in optimum condition. With the Tetra myFeeder you can also feed flakes. The unit can be mounted on the aquarium glass (up to 12 mm thickness) or to be used for a food hole in the hood flap.



Hydor Feeder ecoMixo is a battery operated automatic feeder for aquarium fish. The Hydor feeder has a see-through, detachable, high capacity container (approx 90 ml). Up to three feeding times can be programmed. 10 different dose settings are possible. The special mixing vibration prevents clumps from forming. The Hydor Feeder ecoMixo has a connector for air hose to ventilate the food. A special internal system stops the air output automatically during the feeding, thus avoiding the risk of too large a quantity of food being fed into the tank.