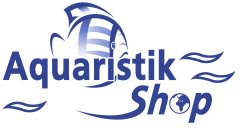 ---

Price including german VAT plus
shipping costs
---
In natural bodies of water, stable self-purification processes develop over the course of time. These processes are often inadequate in man-made garden ponds, particularly when larger stocks of fish are involved, giving rise to the familiar symptoms of unhealthy, cloudy water. Dennerle ClearWater PondBacteria FB3 are specially cultivated, highly effective pond bacteria which help to restore the right biological balance in every pond. They activate the ponds biological self-cleaning capacities by natural means, providing for a sustained improvement in water quality. Dennerle ClearWater PondBacteria FB3 are harmless for all animals and plants in and around the garden pond.

+ Active bacteria concentrate for clear, natural pond water
+ Breaks down fish excrement and food residues
+ Removes toxic substances such as ammonia and nitrite
+ Improves filtration performance and the ponds self-cleaning capacity

Dosage Dennerle ClearWater PondBacteria FB3:
50 ml for 1000 litres of pond water.

Do you have questions about this article ?