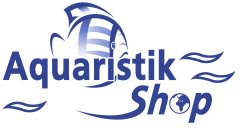 ---

Price including german VAT plus
shipping costs
---
Dennerle SuperPond gets ist name from ist versatility. It effectively guards against algae blooms and at the same time corrects unfavourable water values. Dennerle SuperPond reduces the phosphate content in water to concentrations below 0.03 mg/l. Dennerle SuperPond binds phosphate in the water and also guards against phosphate release from the sediment. Dennerle SuperPond is also a broadly effective maintenance product to optimise the water in garden ponds. It corrects unfavourable water values and returns the pond to a balanced state. With early application many typical pond problems are prevented in advance and the ideal conditions are created for healthy fish, magnificent plants and clear water.

Dennerle Super Pond:
+ 6 functions for a healthy, stable, algae-free garden pond:
+ highly effective phosphate binder: ?Prevents algae proliferation by means of nutrient deprivation
+ contains existing algae proliferation
+ pH stabiliser: stabilises the pH value and moderates pH variations for your fish
+ pond hardener: increases and stabilises the water hardness
+ harmful substance neutraliser: binds harmful substances and environmental toxins
+ mineral supply: provides fish with essential minerals
+ oxygen dispenser: improves the filter capacity and promotes sludge degradation

Dosage and application of Dennerle SuperPond:
Add 100 g SuperPond in 1,000 litres of pond water. Spread the required amount across the whole pond (not on plant leaves). The slight cloudiness disappears after a few days. At least 3 applications per year recommended: spring, summer, autumn. First application as early as possible in the year.

Do you have questions about this article ?