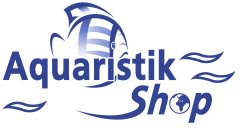 ---
https://www.aquaristikshop.com/aquaristic/JBL-TorMec-e1501-e1901/128385/
---

---
JBL TorMec e1501/e1901 pellets are pressed from two peat components with differing amounts of humic substances. This produces a rapid initial effect and an evenly dosed long-term effect. Due to the high level of humic substances, JBL TorMec e1501/e1901 reduces the carbonate hardness and the pH level. One liter JBL TorMec e1501/e1901 (approx. 1200 ml) reduces the carbonate hardness in 200 l of water by about 5-7° d. The pH level and the carbonate hardness should be checked regularly when used in soft water. Prevents algae by slightly discolouring the water, filtering out certain section of the light spectrum, as in natural tropical waters. The amount contained in the pack is specially measured for the filter baskets of the external filter JBL CristalProfi e1500, e1501 and e1901 taking into consideration a swelling of about 30% in water.

Application of JBL TorMec:
Remove JBL TorMec e1501/e1901 from the plastic bag, place in the filter basket and rinse briefly with running water. Put the filter basket into the filter. Remove or replace after approx. 3-6 months, depending on the reqired effect.

Do you have questions about this article ?