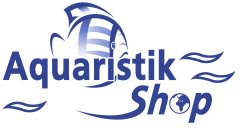 ---
---
The Sander Protein Skimmer I AH 400 is suitable as external skimmer to be used outside the aquarium water. The Sander AH 400 is a counterflow skimmer. Fine air-bubbles are rising upwards to the foam sieve against the downwards streaming water. This is the best way for the air bubbles to grasp ar dirt particles and protein compounds. Protein particles in the water combine with other contaminants and stick to air-bubbles. They go through the foam sieve and are carried off into the foam cup together with the foam which builds up within the foam tube. In this way dirt particles and toxic agents are removed from the water cycle and the water is enhanced with oxygen. The Sander External Skimmer I AH 400 can be operated either in the condition as received with the wooden air stones or with the enclosed injector (air suction nozzle). The Protein Skimmer can also be operated with or without Ozone.

Sander External Skimmer I AH 400:
+ intensive foam production by counter flow
+ powerful unit for specialists
+ removal of toxic protein compounds
+ high enrichment of oxygen
+ large reaction tube
+ operation with injector (venturi) or air stones
+ operation with or without ozone
+ for aquaria up to approx. 250 l content and approx. 40 cm water level height

Do you have questions about this article ?