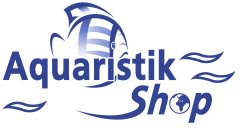 ---

Price including german VAT plus
shipping costs
---
Tetra CrystalWater quickly clears aquarium water of all kinds of clouding. Floating, clouding particles are bound and subsequently filtered out of the water by the aquarium filter. Tetra CrystalWater can be applied with all carbonate hardness values, even with low carbonate hardness values. The formula contains inorganic iron salts and aluminium salts, leading to its broad effectiveness. The effect is visible results after just 2 - 3 hours, within 12 hour the aquarium water is crystal clear. For use in all freshwater aquaria.

Application Tetra Crystal Water:
Add Crystal Water simply after every water change. Dosage: add 5 ml on 10 litres of aquarium water. If the carbonate hardness is below 3° dH add 2.5 ml on 10 litres of aquarium water. Please wait 48 hours between two applications.

Do you have questions about this article ?