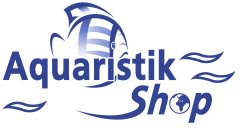 ---

Price including german VAT plus
shipping costs
---
aqua connect contraphos is a granulate for phosphate removal in fresh and salt water. Phosphate is an important element of life, though only required in small quantities. A high level of phosphate in your tank must be considered a substantial disturbing factor. Natural habitats, not yet affected by humans, normally contain only low concentrations phosphate. An undesired intense growth of algae is a side effect of high phosphate loads in fresh and saltwater tanks is. In saltwater tanks an obstruction of calcium synthesis on red coralline algae, stone corals and other calcium organisms may happen. Phosphate levels of more than 0.1 mg/l in fresh and saltwater will result in negative effects as described above.

There are already some products for phosphate removal in the market. Hereby, it is important to distinguish two different product categories:

Product category I:
Phosphate will be embedded into complexes. A phosphate test will not indicate this kind phosphate because it was transformed into a different chemical compound. The organisms in the tank will resolve these complex bound phosphates. Finally in the same level of phosphate as initially bound will be detected.

Product category II:
The phosphate will be bound into granulate by a chemical adsorbtion preventing a recurring precipitation. By removal of the granulate from the system, the bound PO4 is eliminated.

aqua connect contraphos belongs to product category II. It is sure that contraphos will not emit any unwanted accompanying substances into the water. The application in fresh and saltwater is totally harmless.

Package content is sufficient for up to 250 l of aquarium water.

Do you have questions about this article ?