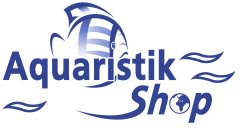 ---

Price including german VAT plus
shipping costs
---
JBL Ektol fluid Plus 125 is a medication for aquarium fish to treat fin rot and other external bacterial infections caused by bacteria of the strains, Aeromonas, Pseudomonas, Columnaris among others. "Fallen off" fins (fin rot), ulcers and so-called mouth fungus are frequent symptoms of these infections. However, Ektol fluid Plus 125 is also sure to help in cases where the fish exhibit signs of onset of an illness by their behaviour (clamped fins, rubbing against objects), although no precise diagnosis can be made yet.

Application and Dosage JBL Ektol fluid Plus 125:
For the duration of use, any activated carbon should be removed from the filter, UV-C appliances and CO2 fertilisation switched off and, in salt water, skimmers and ozonisers switched off as well. The aquarium must be aerated well with an air stone or corresponding water agitation during the treatment. 50 % of the water should be changed prior to application. The aquarium should be aerated with a diaphragm pump with an air stone during the treatment.
10 ml per 25 l of water on the 1st day. Add another full dose on the 5th day if necessary. A 30 – 50 % water change should be done immediately prior to the follow-up dose. Only 50 % of the dose indicated may be used with soft water under 8 ° d carbonate hardness. If the carbonate hardness is over 15 ° d, the dose can be increased to 125 %.

100 ml Ektol fluid Plus 125 are sufficient for 250 l of aquarium water
100 ml Ektol fluid Plus 250 are sufficient for 500 l of aquarium water.

Do you have questions about this article ?