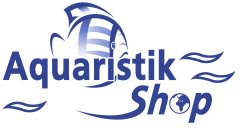 ---

Price including german VAT plus
shipping costs
---
Dennerle Shrimp King Humin Fluid Vital for conditioning aquarium water with humic and fulvic acids for shrimps.

+ mixture od valuable humic and vulvic acids, essential trace elements and vital substances
+ creates species-appropriate water conditions like those in the natural habitat of shrimps
+ ideal for all shrimp species and varieties such as bee shrimps, bumble bee shrimps, Neocaridina species, tiger shrimps etc.
+ promotes balanced growth, health, vitality and vibrant colours
+ promotes reproduction, provides the best conditions for successful breeding

Dosage of Dennerle Shrimp King Humin Fluid Vital
Add 5-10 drops per week in 10 litres of aquarium water (max. 20 drops/10 litres).

Do you have questions about this article ?