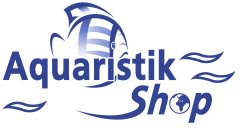 ---

Price including german VAT plus
shipping costs

---
Dennerle Staurogyne repens In-Vitro

This attractive new variety from Brazil is called Staurogyne repens, a member of the acanthus family. It looks a bit like a miniature Hygrophila but is an outstanding plant for the foreground. It grows very slowly and in good conditions will creep across the substrate. Staurogyne requires strong light and a good supply of nutrients via the substrate. Regularly trimming the shoot tips will encourage the plant to grow lots of new horizontal shoots, and will eventually give you a very nice, thick clump of plants. For aquascaping purposes, these beauties mix well with Hemianthus callitrichoides.

+ for the foreground of the aquarium
+ can be bounded on stones, roots etc.
+ Temperature Range: 22-28°C
+ CO2-Requirements: 20-30 mg/l
+ demanding species with higher light requirements

Dennerle plant-it! In-Vitro plants are cultivated in the laboratory under sterile conditions. They are supplied in a 7 cm, sealed tub filled with nutrition jelly. The small plants are completely free of algae and snails and can be planted directly. This product is ideal for smaller aquaria and Nano Cubes and for modern aquascaping. But they are also suitbale for larger aquariums and tanks which are already setted up.

The top right hand corner of the packaging very clearly shows how much care each plant requires. Before introducing the plants, the nutrient medium simply has to be rinsed and the plants divided. Clean it, cut it, PLANTit!

Do you have questions about this article ?