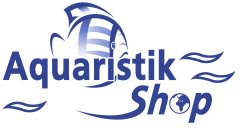 ---

Price including german VAT plus
shipping costs
---
Tetra Biocoryn (ZMF Biocoryn H3) contains enzyme substances and bacteria concentrates which decontaminate the aquarium water and accelerate decomposition of food waste and excrements. This results in a reduced load of the filter. The ingredients of Tetra Biocoryn assist decomposition through bio-active microorganisms, especially in cases of heavy decontimination and after new installation. Tetra Biocoryn frees the water from unpleasant odors, prevents green algae grwoth, clouding and the accumulation of organic toxins. It enables the holding of more fish in the same space. TetraAqua Biocoryn acts as an invisible scum remover in sea water, promotes a biological balance in the aquarium and ensures healthy water conditions.

Dosage Tetra Biocoryn:
1 capsule weekly per 50 litres of aquarium water and additionally at every water change. Good water aeration improves the efficiency of Tetra Biocoryn. 12 capsules are sufficient for 600 l, 24 capsules are sufficient for 1200 l aquarium water.

Do you have questions about this article ?