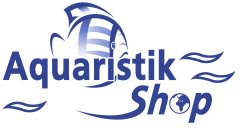 ---

Price including german VAT plus
shipping costs
---
JBL StabiloPond Basis is a balanced mixture of the minerals which also occur naturally in ponds. Containsoing calcium, magnesium and other minerals vital for fish and plants in a pond, JBL StabiloPond Basis increases the carbonate hardness in pond water, stabilising the pH level at the optimum range of between 7.5 and 8.5. In addition, heavy metals are absorbed and made harmless.

JBL StabiloPond Basis -basic water care for garden ponds:
+ The absolutely vital basis for successful pond care without algae problems.
+ Creates a natural biotope-like climate in the pond, with stable KH, GH and pH levels suitable for the species.
+ Is the life insurance for fish and other pond life.
+ Adds vital bio-materials to the pond.
+ Simply scatter in 100 g granulate per 1000 l pond water.

Dosage for JBL StabiloPond Basis:
100 g per 1,000 l pond water for each repeat dose at 6-weekly intervals or following heavy rainfall. Spread the powder evenly over the surface of the water. There is no risk of giving an overdose, but giving too little should be avoided. The pond water may become slightly discoloured for several hours, which is an indication of the effectiveness of the product.

Do you have questions about this article ?