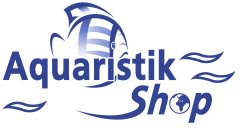 ---

Price including german VAT plus
shipping costs
---
Tetra Marine XL Granules is a nutritious staple food for all medium to large marine fish. Ooptimally balanced raw materials such as, e.g. kelp, spirulina algae, highly nutritious fish oils and small marine crustaceans, ensure a natural diet, appropriate to the species. The morsels of food sink slowly and can be easily eaten by all fish that swim at the bottom or in the middle of the aquarium. Tetra Marine XL Granules promotes healthy growth, vitality and intensity of colours of your fish.

Recommended feeding for Tetra Marine XL Granules:
Feed the fish several times a day with only as much food as the fish can consume within a few minutes.

Analysis:
Crude protein: 44 %
Crude fat: 11 %
Crude fibre: 2 %
Crude ash: 9 %
Water: 8 %

Do you have questions about this article ?